Engagement Models
Harpan offers a range of Engagement Business Models that deliver world class solutions on time and within budget whilst taking into account the challenges facing IT outsourcing. Our models are based on clients individual needs and span across various different project based engagements. This provides clients with the opportunity to accelerate their IT outsourcing process whilst they focus on their own business processes.
Project development, especially in the software related field, due to its complex nature, could often encounter many unanticipated problems, resulting in projects falling behind on deadlines, exceeding budgets and result in sub-standard products. Harpan uses proven engagement models together with development lifecycle models to avoid such concerns.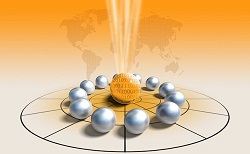 Support is also an integral workflow in any software development life cycle model. In order to ensure that a project is successful, clients need to ensure that the right support structure is implemented. Harpan with its vast pool of technical talent and flexible options will certainly add value to your business in an efficient cost effective method. We would like to join hands with you as a dedicated technology partner.